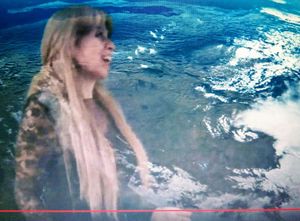 Marianne Lihannah, (mEZZO sOPRANO / ALTO)
Singing teacher, Vocal Coach & Singer
at Stroud singing lessons in Gloucestershire UK. 
Marianne has been teaching singing and musicianship classes for many years. She is a highly trained enthusiastic singing teacher and vocal coach with a wide range of experience and DBS checked. 
She has a singing teaching certificate from ABRSM and a diploma as a qualified Tonalis Singing Teacher.
She has taken 'Trinity College London' Singing and Music Performance Diploma Exams. She is a qualified: 
"Associate of 'Trinity College London' with a Diploma in   
Singing and Music Performance" - ATCL.   
Marianne has also taken the higher LTCL Diploma exam in Singing and Music Performance, with distinction in performance". (LTCL is twice the level of grade 8). 
She has performed these 2 high level diploma repertoires in various churches. 
Marianne also has distinction in ABRSM's grade 8 in singing
She has also taken 2 performance psychology trainings;   
The Bulletproof Musician training by Dr. Noa Kageyama and   
Audition Breakthrough Summit 2017  
Marianne is a Graduate of 2 Tonalis' Vocational Trainings',   
2 year 'Voice Training'. (Uncovering the Voice)   
2 year 'Music Education for Children' Training
She also has grade 8 in Trinity Rock and Pop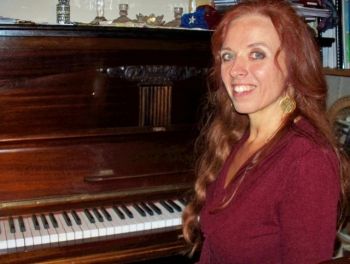 For Booking and Further Enquiries, Contact:  
STROUD SINGING LESSONS 
Marianne Lihannah on
07942 868 234  or 01453 299 225 
singinglessons.net@gmail.com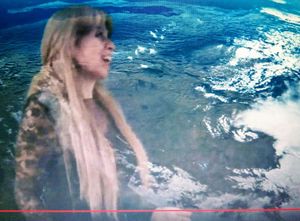 Marianne has been, for many years, a singing student of the master singing teacher & trainer Michael Deason-Barrow, the director of Tonalis Music Centre in Gloucestershire. 
She has also had singing lessons with the well-known tenor Ian Partridge and with the wonderful composer and singer Gary Higginson, who also works for Trinity College, London, as a diploma examiner. 
Marianne has also been teaching voice and musicianship on Tonalis Voice and Choral courses and trainings over MANY years. She has simultaneously been running her own private practice giving weekly singing lessons & musicianship classes.
Marianne has also taught voice & music to Early Years Trainee students for many years. Both as a visiting teacher on Plymouth University Early Years Degree Course, now called NESWEC. And also monthly on Lynne Oldfields Early Years Training Course in London.  
Marianne is still teaching singing to the NESWEC Early Years Teacher Trainees.  
She has also taught voice education, singing and lectured to 200 Early Years Teacher Trainees abroad as an extensive module.  
Marianne has also been a Music teacher in a school in Bristol for a couple of years.
When Marianne isn't teaching and preparing lessons, she is singing professionally as a soloist for weddings, funerals and concerts. Some years ago, she was a soloist and consort singer as part of Tonalis Company of Singers and the choir Choros, until it stopped.
For more information about Marianne singing professionally, visit the following websites:  https://www.funeralsinger.net and https://www.weddingsinger-uk.net and https://www.weddingsinger.uk.com  and  https://www.funeralsingers.net         https://www.celebrationsongs.net 
Marianne has also released a CD called 'There is my Love', with the harpist Charlotte Poulter. This CD is available on most digital platforms as well as a physical CD.
She has also released a classical album, called 'Centuries of Songs' with Pete Rosser (piano).
The duo Si Canta (Marianne and Catharina Rickett) has released an EP on Bandcamp
Marianne also composes songs herself and some of her songs are released digitally on all platforms. Some of them has Paul Landry on guitar and synthesizers.
Marianne is also part of the duo 'Elyssia', a collaboration with multi-instrumentalist and composer Paul Landry. They have released two Albums, their debut Album is called, 'A Sound for Sore Souls', their 2nd Album, 'Arcadia' and also several singles. He writes songs specifically for Marianne's voice. Elyssia also features on various collaboration albums.
Marianne also features on 2 songs on Paul's EP called 'Hinterland'.