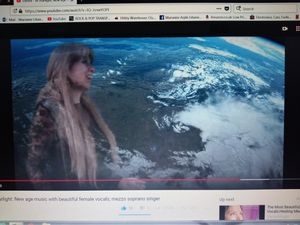 PRICES FOR STROUD SINGING LESSONS & VOUCHERS:
Fees:
£35/60min.  £28/45min.  £20/30min.
Discounted Fees for Teenagers, Children and Concessions:
£30/60min.  £25/45min.  £18/30min.  £15/20min. (Young Children)
Further discounts for DUO and TRIO lessons after initial individual consultation lessons.
SKYPE OR ZOOM SINGING LESSONS:
email, text or call me, to arrange a Skype or a Zoom singing lesson
   PRICES FOR A SIGHT-SINGING & MUSICIANSHIP CLASS:       Fees: £15 for each weekly two-hour session with a break in the middle (for 3-5 pupils). For classes with 1-2 pupils only - prices and timings will be agreed individually and set accordingly.