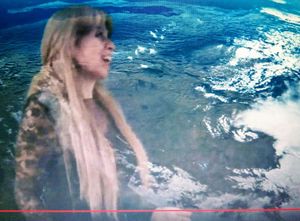 STROUD SCHOOL OF SIGHT SINGING
Did You Know Learning to Read Music, can be Fun?
Enjoy Learning to Sight Sing

Improve your Musicianship Skills

Learn Great Methods to Decipher all Rhythms

The Joy of Sight Singing in Parts

Unlock the Codes of Music Notation
JOIN OUR REGULAR SIGHT SINGING CLASSES IN STROUD, GLOUCESTERSHIRE!
Led by the experienced musicianship/sight singing and singing teacher Marianne Lihannah at Stroud Singing Lessons.     Email, Text, Call or use the Form at the bottom of the Welcome page (click here)  01453 299 225 /07942 868 234
Mail to: singinglessons.net@gmail.com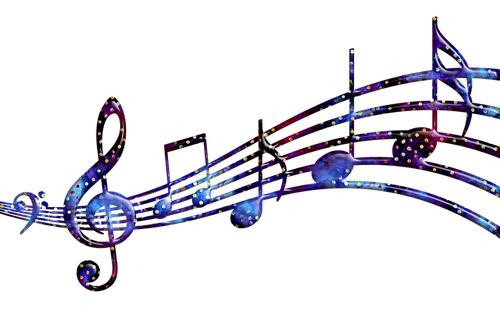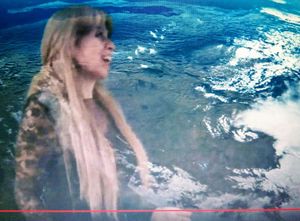 -

Finally a Chance to Unlock the Codes of Music Notation 
& Enjoy Learning Rhythm, Melody & Sight-singing.
I run regular classes in sight singing (musicianship skills) locally in Gloucestershire, this includes sight singing, rhythms, ear training etc. using Tonalis' unique methodologies. These groups are also very popular indeed as they enable participants to improve their musicianship skills relatively quickly. The social aspect of the groups makes learning very enjoyable as opposed to 'hard', which it can sometimes be if one struggles on one's own. It is also possible to have a group of two and even individual sight singing lessons.
All aspects of musical learning are connected. So you'll be sight-singing, clapping rhythms, writing  music down, improvising, doing hand signs and movement, as well as developing your aural skills, while having a great time.
IMPROVE YOUR AURAL  SKILLS
No musicianship classes are complete without working with 'Aural Skills', as music is an aural art, namely 'sound'. Aural is all about understanding and processing music that you hear and see. By doing so, you will find that your own playing and singing improve enormously. You will be able to sing/play more expressively, be more sensitive to quality of tone; more aware ofintonation and improve your ability to memorize music.
KINAESTHETIC/PHYSICAL LEARNING & SOUND AT SIGHT/VISUAL LEARNING   
Marianne will be using well-researched & extremely effective, proven methods, e.g. melody reading and rhythm syllable systems. She  will use games as well, which also have been developed by Tonalis whilst teaching to a wide cross-section of music students of all abilities.  Also Sol Fa syllables (i.e. Do-Re-Mi, etc.) and hand signs which provide a physical, visible and spatial connection to the sound of scales. The Sol Fa system is an extremely efficient way of learning sight singing. It enables sight-singers to easily pitch tricky intervals, if they use the hand signs and Sol Fa syllables regularly. Mapping Sol Fa on the body, using gestures that show the rise and fall of a melody or a scale is a very immediate way of both working visually, aurally & kinaesthetically.
WHO IS THE CLASS FOR?
These classes move step by step through all aspects involved, helping you to develop your musicianship skills. This means that virtually anyone who is interested in learning or improving their sight-singing, rhythmic and aural skills will find them useful. 
If you have an incomplete or intuitive understanding of music, these classes could also help to build a solid foundation. Some people have barriers & fears with regards to music reading and aural work. 
By attending these regular musicianship classes you will be able to overcome such inner obstacles. Choir singers in particular will find that all the musicianship skills needed in choir singing will be worked with. 
Also if you are a musician taking grade exams, e.g. ABRSM, TRINITY or LCM – these classes will help you immensely with developing your musicianship skills and being able to pass your exam.
WHEN WILL THE NEXT SIGHT-SINGING /MUSICIANSHIP CLASS BE STARTING?
A new sight singing group can start when I have 2-5 people requesting sight singing classes, who are at a similar musicianship level. I also teach individual lessons in sight singing, both as a musicianship class only - or as a small part of a singing lesson. Duo lessons often work really well - you can learn to sight read with your best friend or a family member.
Beginner, or Foundation (approx. grade 3) or Intermediate (approx. grade 4-5) or advanced (grade 6-8). Spaces are Sometimes Available in Current Classes
Fees: £30 each weekly 2 hour session with a break in the middle.
MUSICIANSHIP FEEDBACK:
"Marianne makes Music Theory fun and accessible, she's endlessly patient and finds creative ways around our various learning stumbling blocks. We have a lot of fun and I have gained a real sense of achievement from my progress."    Wendy Clifford 
To read more Musicianship /  SIGHT SINGING Testimonials  CLICK HERE